DTI 2023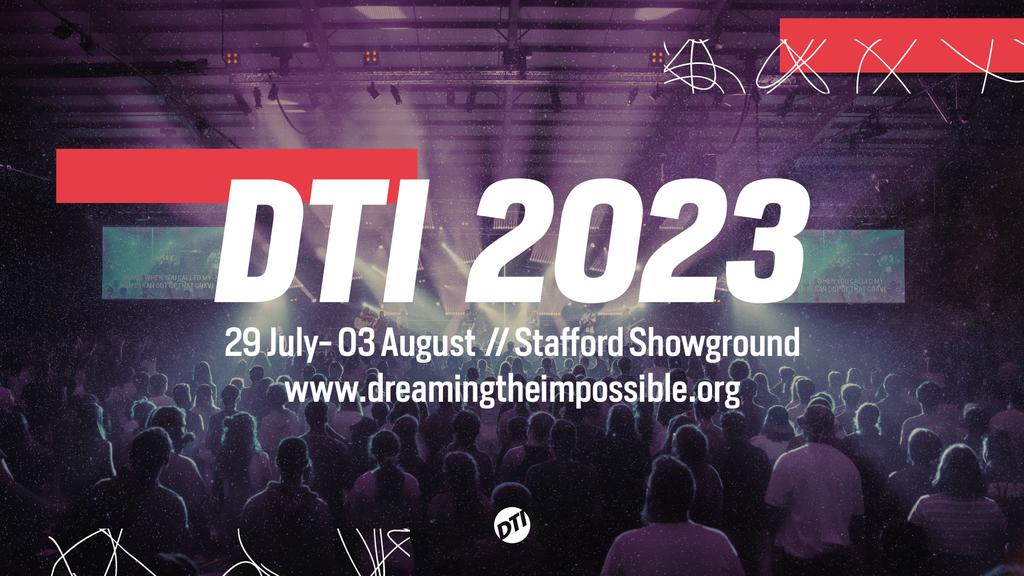 Saturday, 29 July 10:00am
→ Thursday, 3 August 2023 4:00pm

Staffordshire Showground
About
At Vineyard 61 youth trips are a very essential part of building relationships with young people and assisting them in building up their relationship with God. Our latest trip is to Vineyard's National Youth Conference, 'DTI: Dreaming the Impossible', which will be held at Stafford Showground from
29th July-3rd August 2023.
It's an amazing time of worship, teaching, seminars, breakthroughs, community building and lots of fun! There'll be lots to get up to in the daytime with funfair rides, sports, different cafes and venues…as well as evening entertainment and more! Check it out on the DTI website:
https://dreamingtheimpossible.org/
What are the costs?
Bookings are currently open at a discounted price of £109 per person. Please sign up by Wednesday 31st of May so that your ticket and the additional travel and food costs are at the cheapest possible price. (ticket prices go up to £119 from the 1st of June).
Travel and Food costs are £55 per person to cover everything for the whole trip.
Note: There will be a monthly payment option available if needed! Payment details will be in your confirmation email.
Location
Staffordshire Showground Weston Rd, Stafford ST18 0BD
Info This event has now passed.